Using facial recognition, AR,
and AI technologies,
Services that extend people's abilities
and contribute to a future where
everyone has a smile on their face.
Concept
Facilitate Augmented Ability
Providing services to extend memory and knowledge
Providing a platform that augments people's abilities using facial recognition, AR, and AI technologies
Promoting operational efficiency and manpower saving
Promoting operational efficiency and manpower saving through capacity expansion
Promotion of information democratization
Promote a society that receives fair and accurate information at all times, without relying on vague memories
Realization of social contribution
Based on the latent human need to expand our memory and knowledge, we will provide services that bring smiles to people's faces and contribute to society in the expanding market of wearable computers and Augmented Ability.
sVision Products
What is NameVision Face Recognition Platform Service?
This platform service provides functions and applications related to the NameVision Face Recognition Service.
Customers can use the face recognition service in as little as one day with only a smartphone.

NameVision Face Recognition Platform
Customized plans are also available to meet your needs, such as building your own applications.
We support early launch of new systems and efficient operation by using our platform.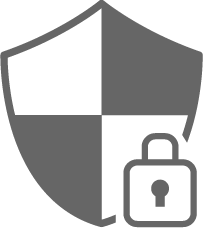 Robust
Security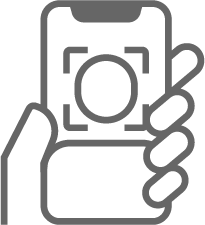 Highly scalable
Platforms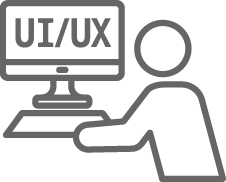 Easy to use for everyone
UI/UX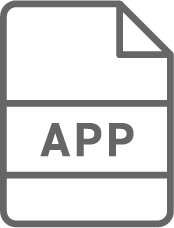 High quality
Applications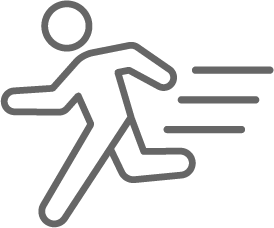 Minimum 1 day
service in as little as 1 day
NameVision R&D and Supported Devices
Facial recognition + Ease of use
Simple, safe, and easy to use
To make it easy for anyone to use our face recognition service
Many face recognition services have complex system configurations and require a lot of time for system installation and data registration. In addition, the construction of on-premise environments and proprietary applications often require even more time and incur significant development costs.
At sVision, we aim for "easy", "safe", and "easy-to-use", and provide a face recognition service that enables face recognition using only the browser you have.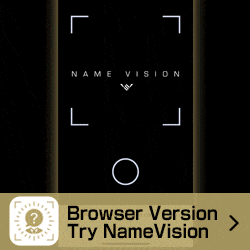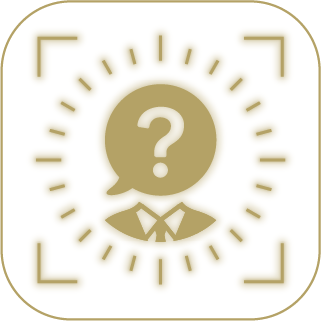 Browser version of NameVision
You can try facial recognition in your browser without installing the application.
Facial recognition + Education
AR technology makes learning more fun!
The important thing is to draw children's interest so that "learning is fun" can be done.
The environment surrounding education changes with the times as paper textbooks are reduced and tablet devices are used in the classroom. The important thing that has not changed in these times is that children should be interested and motivated to learn. In addition to study time, children should be interested and take the initiative to research and learn in their daily lives. We believe that it is our role as adults to create such an environment.
At sVision, we propose an education solution that uses face recognition technology to "draw out children's interest" and "learning is fun.
Facial recognition + Marketing
Marketing Each and Every One
The Power of Individuals Will Surpass Organizations in the Future New Marketing Ideas Based on Face Recognition
In marketing, the story of "who, what, and how to communicate" is important, and analysis from various perspectives is essential.The coming "Age of Individuals" is an era in which the power of "individuals" will surpass that of organizations. Perspectives on the individual will become an indispensable element of marketing.
For example, you can use facial recognition and AR technology as a communication tool to promote yourself to others without having to carry your own business cards or pamphlets. With the evolution of smartphones in recent years, we can easily search for information at any time, but information in reality and on the Internet are not always linked to each other.
At sVision, we propose AR marketing solutions that "fuse Internet information with real objects" based on the "new fusion of real and Internet.
Facial recognition + Other
A Better World to Live In
Facial recognition is a technology that can be used in a variety of fields of application. We do not only provide existing services and technologies, but also do our best to support our customers to solve their problems, such as incorporating face recognition technology into offices and factories to create a safer and smoother security environment. Please feel free to contact us for more information.
Facial recognition + Creativity
More human possibilities.
AR technology enables the fusion of real life and the Internet in various ways Creating a future that makes people smile
Information technology is making the world more convenient. We live in an era in which concepts of what we used to consider inconvenient and even what we take for granted, which we did not even consider to be inconvenient, are changing.
In such an era, we at sVision will use cutting-edge facial recognition, AR, and AI technologies to realize the fusion of the real world and the Internet in various ways, thereby expanding the possibilities for people and contributing to the development of a future that brings more smiles.
Component
sVision's facial recognition technology consists of three main components.
| | |
| --- | --- |
| | We combine a library of image processing (OpenCV) and many other face recognition technologies for object recognition. |
| | Each part (eyes, nose, mouth, etc.) is compared with the collected feature points based on positional information and distance information, and the data is calculated individually. |
| | Facial recognition is achieved more accurately by learning faces with a "deep neural network" that combines a mathematical model of neurons in the human cranial nervous system. |